Unforgettable Holocaust Remembrance Concert from Renan Koen
The guests who met in the extraordinarily beautiful atmosphere of Haydarpaşa Hemdat Israel Synagogue, on the eve of October 24th, got to witness a concert full of meaning and emotion.
Translation by Janet MITRANI
Renan Koen, who had previously performed many important concerts on Holocaust in Turkey and abroad, was accompanied by the Czech pianist Jiří Hrubý, in this Holocaust Remembrance Piano Concert, sponsored by the Czech Consulate General in Istanbul.
The program consisted of the pieces of Jewish composers Pavel Haas, Viktor Ullmann and Gideon Klein who were at first held captive in Theresienstadt Concentration Camp and then sent to other camps for extermination, and Erwin Schulhoff, whose father was killed in Theresienstadt and himself killed in Wülzenberg Concentration Camp. The program was especially striking since the pieces were composed either while the composers were in the camps or before they were captured but still during the war. The program put together by Renan Koen, with this aspect of it, helped us deeper understand how full of resistance the pieces composed in the camps were, in their struggle to hang on to life. The concept Koen calls 'Positive Resistance' and what I believe is essential in understanding the other art pieces created in the concentration camps during Holocaust, just floated from the notes and filled our souls that evening.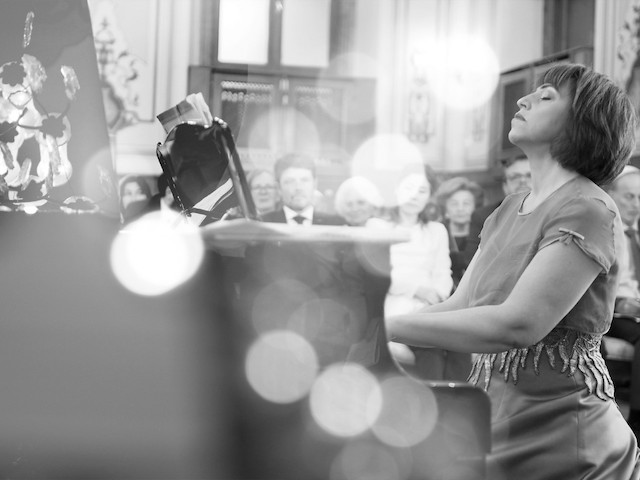 Also present in the concert, were the students who attended the 'March of the Music' experience this year, as the outcome of the 'Positive Resistance through Holocaust Reality' training created by Koen. Each of these young people who came upon the stage, in between the pieces, and told their feelings about the Holocaust reality as to what they witnessed in Theresienstadt Concentration Camp, became a source of hope in the night's wing toward the future.
Holocaust remembrance concerts are also important in the aspect that they signify a very special solidarity among the composers and the artists performing them today. Renan Koen and Jiří Hrubý, while they were offering their talents and hearts to these very special composers, acted as art messengers assigned to deliver their pain to our day, rather than artists.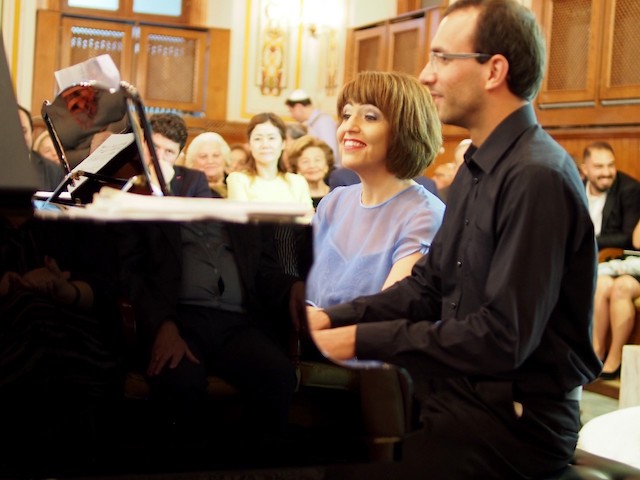 Both artists, while they felt in their hearts the responsibility to deliver the pieces composed under captivity and what was lived there and then, engaged all the listeners to these emotions. With the notes they played, whilst they freed these pieces full of resistance, beyond the walls of the concentration camps, they gifted us moments so profound that they will never be forgotten.